TRAINING OF TRACTOR OPERATORS AND OWNERS ON OPTIMUM MIN-TILL SERVICE PROVISION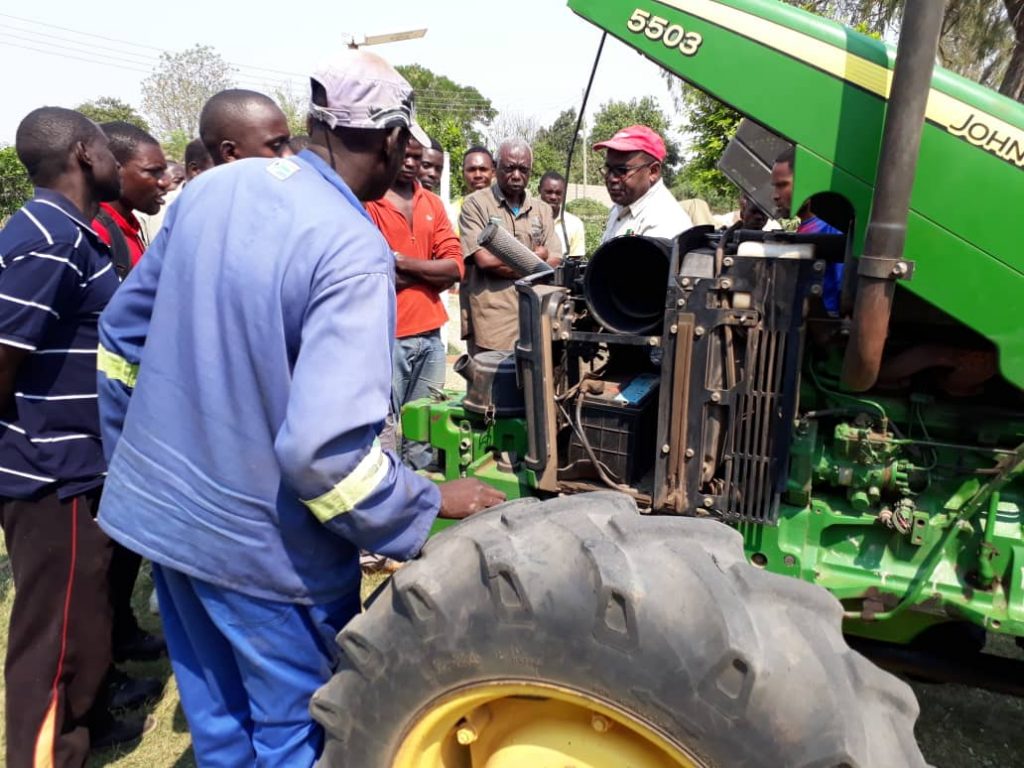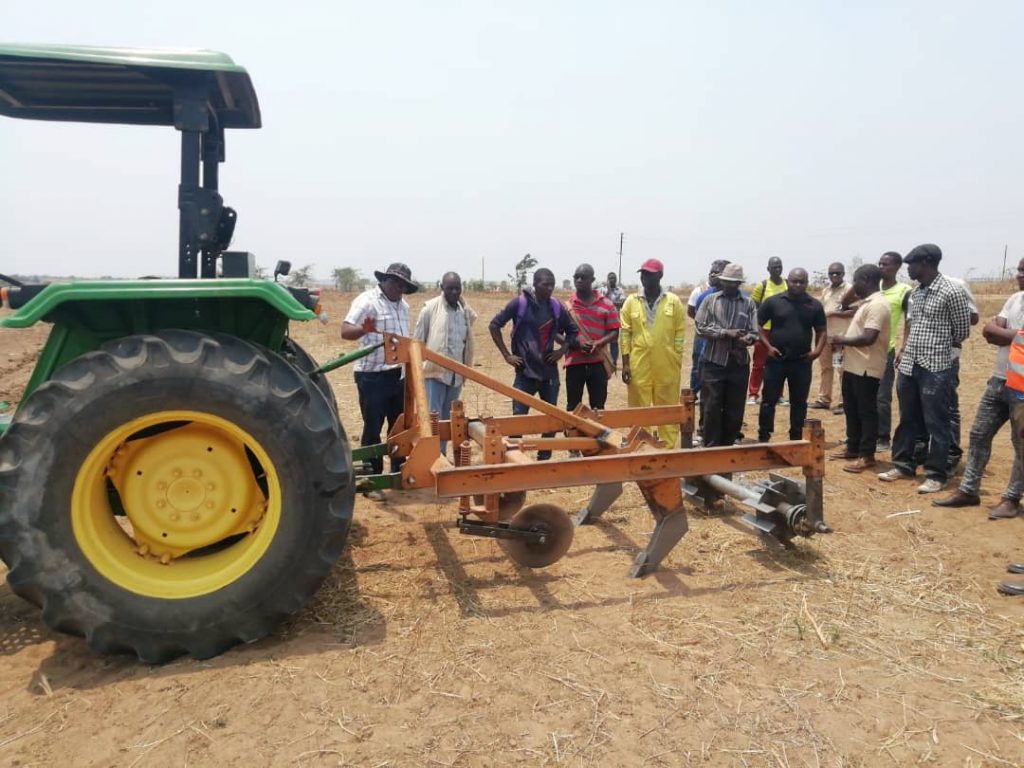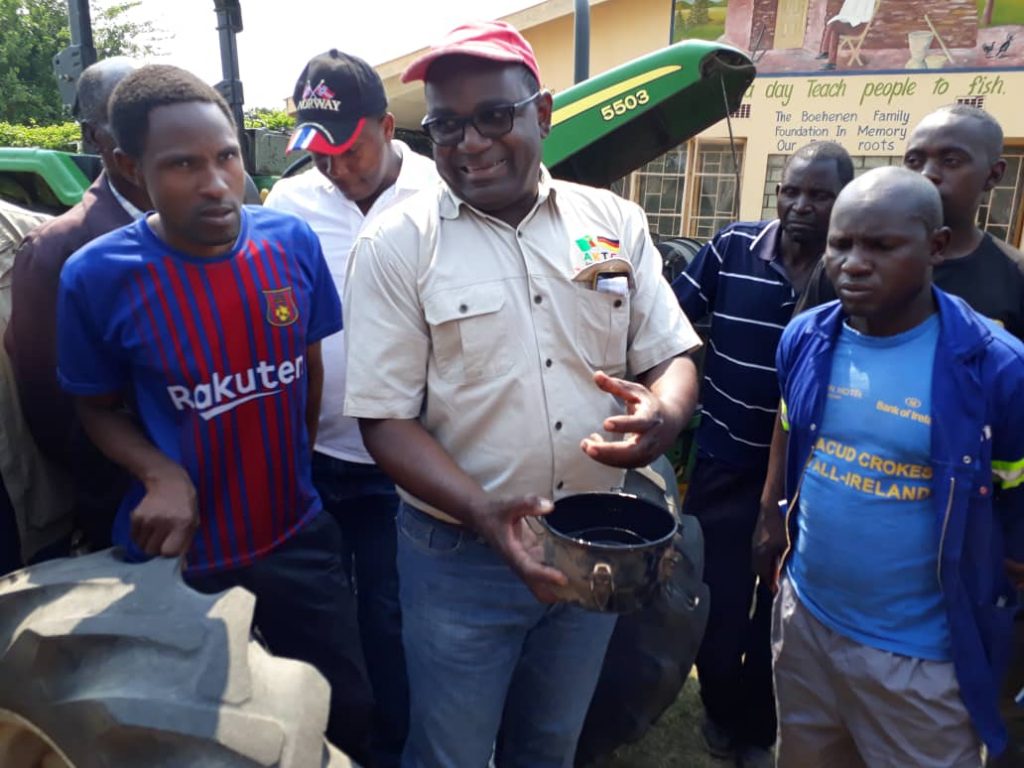 During the main training season (June to October/November) each year, the main thrust of the CFU's efforts goes into organizing and supervising the training of hundreds of thousands of farmers on how to do CA, whether they are hoe farmers or farmers who have access to oxen and tractors. In the last few years an average of over 200,000 farmers have received this training each year.
However, the CFU also puts effort into making sure there is an increasing cohort of Tillage Service Providers (both mechanized and using oxen) who can respond to the fast growing demand for min-till ripping services. Part of this effort revolves around linking potential tractor owners to loan schemes that might work for them, and supporting them at a practical level throughout the process. It also involves encouraging people who already own tractors with ploughs to take up min-till services instead. Once individuals have come on board, they benefit from further technical support and guidance regarding how to do the job well.
With this in mind the CFU Field team, in conjunction with partners like the Zambian–German Agricultural Knowledge and Training Centre (AKTC) has recently been undertaking its annual trainings for Tractor Owners and Operators.
The training endeavors to make sure that farmers or business people who own tractors know how to perform a good min-till service. This means using tractors of a minimum horsepower, co-joined to rippers of maximum sizes. This means making sure optimum ripping depths and speeds are maintained and that prices charged reflect the costs involved. Owners and operators are also familiarized with how to best calibrate and maintain their expensive equipment, and how to plan their business or repayment model. Support is also provided to link them to the community of farmers requiring their services. 175 of these individuals have been trained in the last month or so, with the operators of Southern Region soon to follow. We believe that over 11,500 ha have been ripped since 2016 due to this effort to increase the supply of and demand for mechanized TSP's in the areas we operate.